On December 16th, I was diagnosed with COVID-19. Almost 20 days later and I'm still feeling the symptoms of the illness. I have not gone to get tested yet because up until a week ago I was still running a temperature of 101.5. I figure if my eldest, who was positive with no symptoms only just now tested negative after two weeks, I'm likely not negative yet having active symptoms up until a week ago although I know you can test positive up to 3 months without having symptoms. Since I do not work outside my house, there's no real imperative reason to get tested although inquiring minds would like to know my status. Such as my parents, who both have tested positive and my father who spent some time in the hospital with COVID-pneumonia. Thankfully, he was treated and released. We could not have asked for a better outcome with that for him, given his age of 84 and health issues. I decided that the Croatian people are strong.
Having survived COVID-19 should make me happy and in many ways I am happy. I am also profoundly grateful that nothing went wrong and that I managed to fight the illness at home and not have to go to the hospital. Two rounds of antibiotics for bronchitis that threatened to become pneumonia and a relentless fever as well as the fatigue, that even now cripples me, and yet I managed to fight it at home. It wasn't easy and at times it was downright scary. The headaches, nausea, the coughing that scared me and the fever that left me freezing all night were things that I debated on going to the hospital for. Instead, I chose to battle it at home more concerned that the hospital was a worse place than my bed and that I would be taking a much-needed bed from someone who really and truly needed it. I purchased a pulse oximeter on the recommendation of my doctor and kept track of my oxygen. Had it dropped too low, I would have taken myself to the hospital, but it never did. The lowest it went was 92 and that was when I used my asthma inhaler and my diffuser with eucalyptus and peppermint essential oil to help with my breathing. I was lucky that it was enough to help.
However, I am still dealing with the repercussions of having COVID. I am still dealing with the symptoms and like everyone else touched by this disease, I do not know the long-term effects, especially on my other health issues/autoimmune disorders. I am worried about the long-term effects and what it might be doing to my body that I do not yet know about. The main thing I am dealing with at the moment is epic fatigue. I have dealt with fatigue before COVID, because of my autoimmune disorders, but this fatigue leaves them all in the dust. I sleep late, I nap all the time and I go to sleep early. I feel like I can't get anything done because I'm sleepy all the time and my brain is fuzzy. It sucks. Big time.

If you get COVID here are my 5 Tips:

Stay Hydrated: It's so important to keep drinking water, herbal teas, ginger-ale or Gatorade or Vitamin Water. Being sick can naturally wreak some havoc on our bodies and then add symptoms like a fever and cough and these can rob the body of nutrients you need to get better. Our body is made of 60% water. It's only natural to want to replenish that water and electrolytes if you have other symptoms like diarrhoea or nausea and vomiting. Hydration is important in keeping our core temperature balanced and being dehydrated can make a fever worse. Remember, water can come from fruits, soups, teas and popsicles if you aren't feeling like drinking a whole glass of water. Just getting a little bit in is better than nothing at all.

Pain medication/fever reducer: Make sure you have this on hand right next to you at all times and are taking it as directed, every 4hrs or so. My fever was notorious for disappearing during the day and raging at night. We researched why and it has to do with the amount of cortisol in your body that elevates at night and causes the white blood count to rise. So the illness is being fought by the white blood cells at night which causes you to run a temperature and feel miserable. I was like this straight for a week, just freezing at night and going crazy. Tylenol is your best bet, there is something in Advil and Motrin they advise against taking while you have COVID.

Ice packs: These are a life savour for both the headaches of COVID and the reducing fever. I used about three at a time. One for my head and one under my neck and back to help with the fever. It is not pleasant when you are freezing with 101.5, but it helps bring the fever down in combination with the Tylenol and ultimately you end up sleeping better. Keep several around if you can or use some old veggie bags. They will help in a pinch and you can replace them.

Thermometer: You need to take your temperature regularly because every time you run a fever you need to continue to self-isolate. Once you have not run a temperature for 24-36 hrs., you are considered no longer infectious and even if you are still exhibiting symptoms, you can go out with a face mask. So, please take your temperature regularly so that you can both treat yourself, and monitor your progress.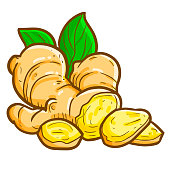 Vitamin C, Turmeric and Ginger: Turmeric and ginger have incredible anti-inflammatory properties and are high in anti-oxidants. Ginger can help fight off colds and relieves stomach related issues. Vitamin C supports our immune cells and in combination with a diet rich in fresh fruit and veggies will protect the body from foreign invasions.