Hello, my intrepid warriors! I'm back for another raw, yet inspiring post. I know many of you out there have been sick for years. Some of you darlings have been struggling your entire life with your autoimmune disorders and chronic pain (I don't know how you do it!), while the rest of us run the gamut along the timeline of how long we've been struggling. I've been dealing with my chronic illness for 8 years now. It took me about 4 just to get a diagnosis for three of them and I'm still trying to get the diagnosis for Crohn's, even though they are treating it like Crohn's, say it acts like Crohn's, and it's unlikely it is anything other than Crohn's (wait for it) yet they cannot be completely sure that it's not something else.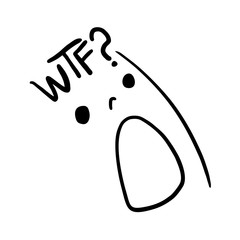 In the meantime, we try to do everything right to help ourselves through our illness. We research our illness like the devil so that we eventually become more informed than any doctor, frankly, I think many of us deserve honorary degrees given the depth of knowledge we accumulate. But we don't just research. Let's face it even when you are investigating outside WebMD where you are looking at possible death for most of your symptoms (mostly kidding), it is exhausting dealing with the volume of information for out there and so many differing opinions on what those symptoms could mean. You balance this out and tap into how your body works and how those symptoms behave inside of you and what it may mean. We might as well become Sherlock Holmes the way we are trying to connect all the dots and backtrack to the beginning source of all our problems. I think every one of us believes it had to have all started with one thing. Like something in our lives or body had to catalyze all our illnesses and health problems. That it couldn't just be a random coincidence that at age 36 (just a random age I'm throwing out there) everything suddenly just tanked. I know I am one of those people. I sit there and wonder for hours, like that cat meme where it's all the figures as he's thinking how to make the jump? Yeah, that's me thinking about how this all started. It had to originate with something.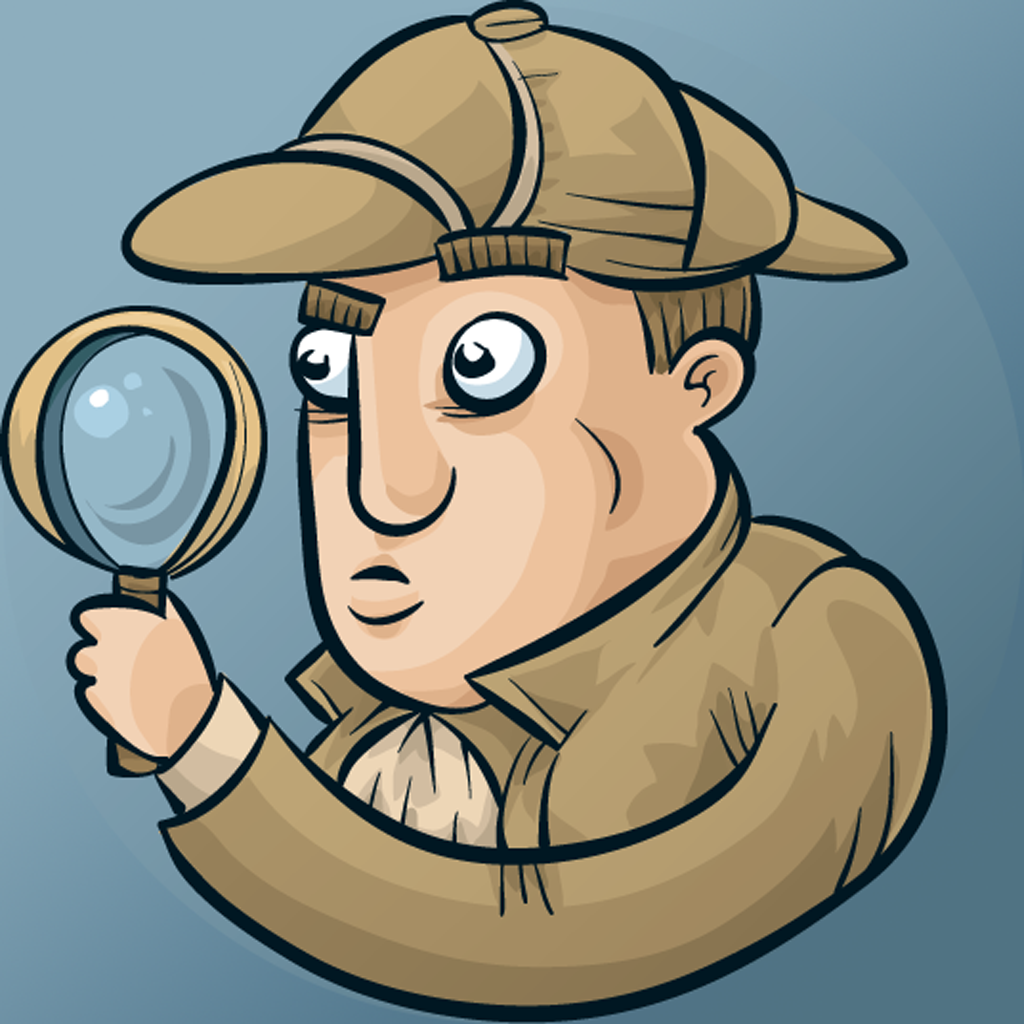 Next on our list of things we try to do right, is keeping ourselves healthy. Many of us endeavour to eat healthy, exercise and even meditate in hopes that one out of the three will lift us from the depths of our misery. But does it? For most of us, the answer is a resounding no. Despite our best attempts at losing weight to make the pain better, eating healthier for various reasons from simply basic health reasons, to boosting our immune system, to even autoimmune guided diets. There are so many reasons people find themselves perusing diets thinking it will help them and it's devastating when it doesn't help. Some do reap some benefits and I am not here to tell you not to look for a diet that might help you. Diets can help you even if they don't help your autoimmune illness. If you are overweight it can help your overall health to lose weight and it can help arthritis and other reasons that some might have chronic pain, to lose excess weight. But if you are going into things looking for a way to alleviate your chronic illness you simply may not find the answer you are looking for. And it's very frustrating you can try and try to lose weight, be healthy, exercise if you are able and still not feel once ounce better. And you begin to wonder to what end is this all for.
Oh! How about sleep? Chronic illness and chronic pain are notorious for robbing our lives of sleep. We look for ways to sneak more sleep into our lives any way we can and sometimes we can and a lot of times we can't and even if we can, it may never ultimately help the situation. You can get the 8 hours of sleep and still find yourself smack dab in the middle of a flare. Or you can sleep 14 hours or longer with naps, or be the reverse like me, where sleep is constantly elusive and then you read things like "If you don't get your sleep, your overall length of life is shortened." Holy crap on a cracker man! As if I don't have enough to worry about, I am going to die earlier than expected just because I don't sleep! That is a lot of stress. And stress, as we all know, can contribute to lack of sleep. And if you have OCD like me, you end up stressing about the stress you are feeling because you can't sleep, which plunges you further into not sleeping and yeah. It's a mess. It makes you feel like you can't do anything right when you are trying so very hard to do everything right.
You can still do everything right, or try to, and suffer from the plague of symptoms that is your chronic illness. It isn't you, it simply is and you need to remember that some days it's just out of your hands. You can continue to do what you do to try and alleviate symptoms but forgive yourself and your body if it fails. I always try to stress that when I write is forgiving your body. Your body is ultimately no longer in control. The chronic illness/autoimmune disorder is riding at the helm and your body is like hostage-taking orders. So, if you wake up feeling like crap and all you want to do is sleep and you can take the day off, or maybe take a nap sometime during the day, go for it. Indulge and do what is needed to help yourself through the symptoms. It's okay.
Choose an amount
Or enter a custom amount
$
---
As always, if you like what you are reading help support an author by donation. It would truly help me able to continue what I do, which is spread awareness about mental health, chronic illness and chronic pain.
Emotional abuse can be just as exhausting and insidious as physical abuse.
It's also just as damaging.
Can lead to depression and anxiety.
It can lead you to be unable to stand conflict. Doing anything and everything to avoid it, to the point where it becomes unreasonable and dangerous.
Your pendulum swings from indecisiveness to over-achiever.
You have serious trust issues, always expecting the other shoe to fall.
I've been emotionally abused. I hide it well. It's not something I advertise and it's never been something I advertise, but it's always been something that if you look deep enough, that you can read. I've always felt it was a weakness. I can remember very clearly being told by my abuser that it was a weakness. Had I been stronger, tougher, maybe I wouldn't get treated that way. So, I tried to make up for my failings, and never quite managed because the very nature of the abuse leads you to avoid all manner of conflict like the plague. You feel like the only way you can keep from drowning, keep from suffocating on the conflict is by avoiding it altogether. So, you bow out of every single fight, even though you may have the right of it. You go on to over-achieve in your work because you're terrified of failing; you never really trust anyone- and when you do, it's always there in the back of your mind that they may betray you because that's what people do. You protect yourself on all corners and it's exhausting. It's exhausting during the abuse and it's exhausting after the abuse.
My ex-husband emotionally abused me. It lasted 5 years; our time before marriage and our actual married time. I can't give you a lot of detail examples on instances of the abuse. I learned a long time ago that my memory has thought it necessary to protect me by making much of my time with him into veritable Swiss cheese. I've thought about going to a therapist for regression therapy or hypnotherapy, but in all truth, I'm terrified. I remember enough to still be traumatised and I remember enough to have happy memories of my children growing up, so I figure I'm okay. What more could I want to dredge up? However, it's important to understand the feelings the situations made you feel, and that is what I can share with you, because even now, 25 years later, I can remember how I felt as keenly as if I were there then.
More often than not, he would behave intentionally frightening with me. This would achieve to two things: 1.) he wouldn't have to be physically violent with me which would leave marks, which would either have to be covered up or need a story, which would require secondary lying 2.) the way he frightened me was threatening me with abandonment; how was I going to take care of my children on my own? I had no education at the time to speak of. I needed him financially. He would demean me regularly, the words used not as important as how it made me feel, which was useless. I felt useless as a mother because I was young, new, fumbling at it and he told me everything I did was wrong and why couldn't I do it better. I felt like a failure in my wifely "duties," such as cooking, cleaning and cooking. I never measured up to the perfect Southern woman. And worst, I was supposed to accept everything that was happening because we were married. Divorce wasn't an option. I said yes and therefore, I was locked into the deal. I would imagine this would fall into intentionally interpreting traditional practices because last time I'd looked, marriage wasn't literally until "Until Death Do Us Part." But to him it was. It was like it gave him the okay to do whatever he wanted to me. Even rape me.
He socially isolated me by moving me to his home town in Alabama. Even though a good majority of his kin were here, in Texas. But I was too much trouble. It was as though I were the child. The isolation was the worst thing about it there. No one cared I was miserable because no one ever saw me. I spent months in the house with no one calling or visiting to see how I was. He'd terrorise me- leave me with bruises because I hadn't made him what he wanted for breakfast or because the kids were too loud when he was trying to sleep during the day because he worked at night and I was trying walking on eggshells, trying to keep little children entertained, while quiet and ultimately I would fail. His wrath had me in the closet hiding from him, praying he wouldn't hurt me and staring down the barrel of a rifle, my heart pounding as I cried. He'd repeatedly raise the issue of death and my gears would have to shift from scared little girl to stoic defender. Unsure what he would do in that house, where I had two children to protect. One of the worst tactics he used after knock-down-drag-out-fights when I was trying to sleep, was stomping through the house opening drawers and cursing. He'd start in the kitchen, cabinets slamming, drawers too and then worked his way until he got into our room, going through the chest of drawers while muttering like a priest in fervent prayer. Meanwhile, I was pretending to sleep; my eyes closed tightly in hopes he would leave me be and the fighting wouldn't start anew. But I think he knew I was awake. I think the purpose was to keep me awake and scared.
People are often angered that my ex violated my body; I am more angered that somewhere in his mind he felt he could violate my mind and that he could bully me and emotionally hurt me and threaten me. Then, when we were coming down to the wire, going through the divorce, in classic abuser style, he made it his mission to try and take our children away from me, (saying he was smarter and more capable) when he saw everything shattering around him and he saw all his bad decisions coming to haunt him. Why you might ask, is this worse? Because it's been 25 years and it's still with me despite how much I've healed and how much I've progressed with the help of my husband. The fear, the shame, the anxiety; the necessity to avoid all conflict at all cost- and when I don't avoid it feeling badly at myself. Like I don't get a vote in how I feel, or I'm not supposed to get mad or defend myself. It hurts my self-esteem, which in turn can affect my mental health.
My ex-husband did leave bruises. But the funny thing about bruises, they heal. They may leave behind bad memories and bad dreams and even PTSD, but there's something about the emotional abuse, that is worse in my opinion. The insidious nature of it that while you can see a fist driving at you and may have a chance to duck, you can't necessarily see this coming at you. Then, when it hits, it leaves you devastated and breathless. You stare at the devastation, not understanding what happened, wounded and bleeding mentally and emotionally and sometimes are left to pick up the pieces alone because when you are left with actual bruises that people can see they are quick to get angry and want to help- but emotional abuse and mental abuse, people are more inclined to scoff at you and say things like: "why are you letting him do this to you?" I know. I've been guilty of saying those words too. And I've felt ashamed for it. Because you can't help it. You want to believe that a person you love wouldn't beat you the way they are and that they will change. But over and over again, they do. Over and over again they rip the stitches open, making you bleed fresh, forcing you to wrap your head around something that shouldn't be. People you love shouldn't hurt you this way and yet here you are.
Don't let people tell you that you should get over it. Don't let people tell you that after X number of months or years that your life should go back to normal. That after everything that happened to you, that your life just gets to go back to being the same. Sure. There are some that will ease back into normality easier than others. There are some that will forget and all will be well. But for others, the scars are too deep. For others, there comes are a realization that what you endured wasn't simply at the hands of your significant other, but there were others. Others in your life who felt you were an easy target and abused you emotionally and mentally and this realization breaks you further. Take the time you need, heal yourself slowly and forgive yourself when you have setbacks because it's not easy. Remind people in your life that all of this doesn't go away. It stays in your heart and soul forever. A scar, like a lesion, until you die.